PRE-CHARGED Ni-MH
RECHARGEABLE AA & AAA
READY TO GO POWER FOR PROFESSIONALS
REVPOWER High Capacity AA & AAA Batteries were developed for pro level users requiring higher than average battery capacities for their high-drain devices.
They come Pre-Charged and Ready To Use, making them perfect for high power consuming devices like digital cameras, camera flashes, wireless electronics such as radios, wireless mice, wireless keyboards, and more.
AA REUSEABLE Ni-MH BATTERIES. PRE-CHARGED.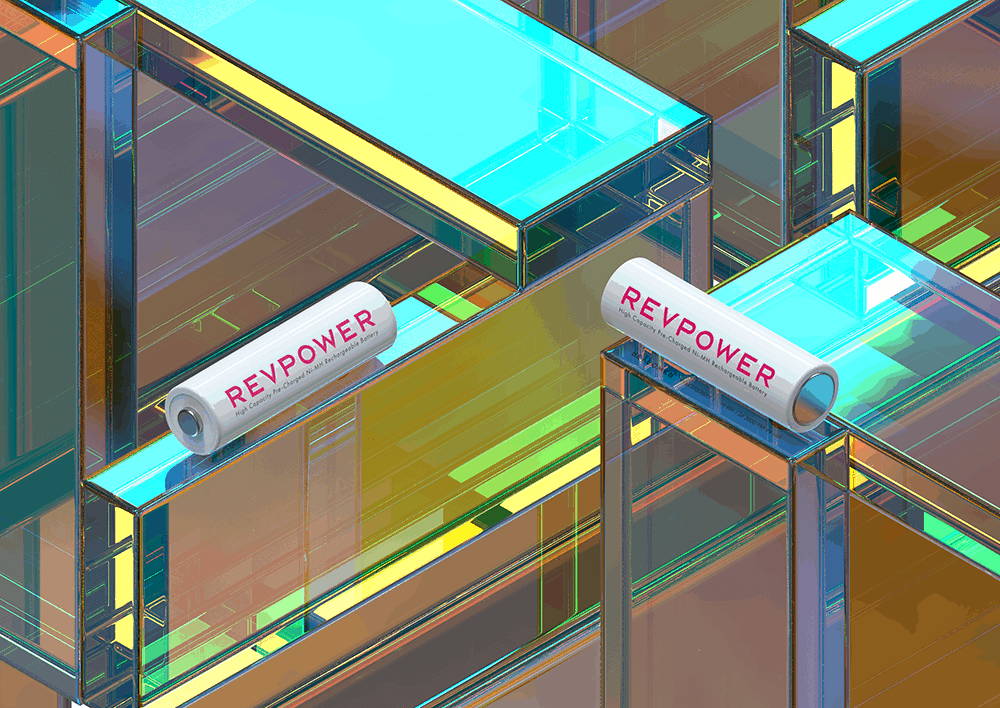 POWERFUL AND SUSTAINABLE
REVPOWER AA & AAA Rechargeable Batteries have some of the highest energy density and performance characteristics of all Ni-MH based battery chemistries. The High Capacity line of batteries are engineered to work harder and faster, giving you more power when you need it most.
Our High Capacity batteries can be charged more than 500 times and they still retain more than 70% of their original power after 1 year. Furthermore, the discharge profile of these pro level batteries was designed to provide a stable flow of power over sustained periods. This is ideal for applications in photography, and high-power wireless or radio devices.
When you're not using the batteries, REVPOWER's rechargeable AA & rechargeable AAA have a low rate of discharge and are low temperature resistant. They can also be kept in very low temperatures, as low as -4° Fahrenheit.
AAA REUSABLE Ni-MH BATTERIES. PRE-CHARGED.
ENVIRONMENTALLY CONSCIOUS POWER
REVPOWER Ni-MH batteries do not contain mercury and and are made of environmentally friendly materials. These Pre-Charged batteries can be charged over 500 times, therefore having a much longer life span than conventional alkaline batteries. That means fewer batteries have to be replaced. Furthermore, they much less likely to leak and cause damage. That makes them safer for you and the environment.
JOIN REVPOWER
Sign up for live updates for REVPOWER.
All over the world!
REVPOWER will only use the information provided by you for the limited purposes identified in our privacy policy